Contact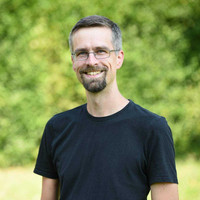 Samuel Weiser
How does faith and IT security connect?
My name is Samuel and I did a PhD in IT security at Graz University of Technology. Now I am working for ÖSM where I can share my passion for authentic Christianity with others. But how does IT security and faith match, you might ask? Surprisingly well, if one considers the fact that IT security research essentially tries to solve issues of trust, be it trust issues with erroneous software or hardware or trust issues with corrupt people. Faith tackles similar issues, yet on another level. It solves the fundamental trust issue between us and God, and it does so in a surprisingly elegant way! Are you interested in more? Just drop me a message - I am always up for a cold or hot beverage in one of the Graz coffee shops!
Apart from theology I like to play music, climb some rocks or exercise my cooking gene.
---